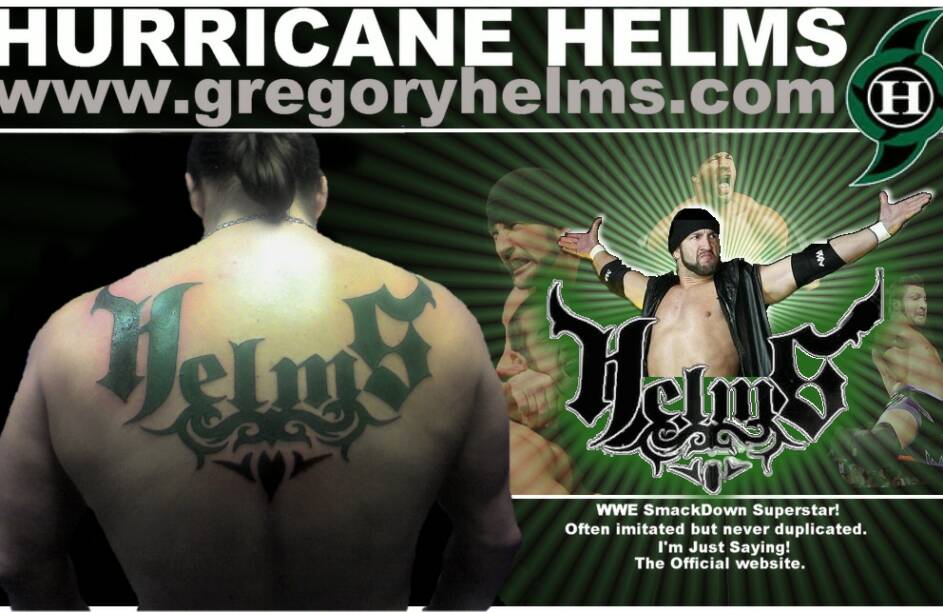 Characters recapped by Shane:

"Sugar" Shane Helms:

When Shane Helms entered WCW, he didn't bring the moniker "The Show" (as he was known in the windy's) with him. "The Big Show had debuted in the WWF, so I just decided to ditch that name. I mean, what was I gonna be, "The Little Show?" LOL" Then, a few months into his run with 3Count, Shane Helms became known as "Sugar Shane." "Chavo Guerrero Jr. was actually the first guy to start calling me that, obviously because of Shane Mosley. "The Demon" Dale Toleburg followed suit, and then Norman Smiley called me that on TV once. And liking the fact that "sugar" is a shooter reference in pro wrestling terms, I decided to go with it! "

3Count:

When Shane Helms came to WCW he teamed up with Shannon Moore and Evan Karagias to form 3Count. Performing their hit song, "Can't Get You Outta My Heart," 3Count debuted on WCW Thunder as wrestling's only boy band! Success came early as the trio won the WCW Hardcore Title. The trio had a brief stint with Tank Abbott as back up singer, but that ended abruptly when 3Count beat Abbott down with baseball bats! Disharmony within the group started becoming apparent and resulted in Shannon and Shane kicking Evan off the team. Shane and Shannon seemed to be getting along just fine, until Shannon turned on Shane during the WCW SuperBrawl 2001 PPV. Later Evan and Shannon reunited to form the 3rd version of 3Count, while Shane went on to a solo career.

  Serial Thrillaz:

After forming a close friendship, Shane Helms and Mike Maverick decided to form a partnership in the ring. Initially calling themselves "Assault & Battery", Helms & Maverick enjoyed immediate success as a team. Realizing though, that the state of pro wrestling "nowadays" requires that you be marketable, Helms decided that they needed a new name and came up with the concept of "The Serial Thrillaz". "The Serial Thrillaz name was very well known through-out independent wrestling. We went to places, where people didn't immediately recognize the names Shane Helms or Mike Maverick, but they did know The Serial Thrillaz!"

The dance that The Thrillaz did (often referred to as The Thriller Dance or The Big Daddy Dance) was a product of the very unique mind of Mike Maverick. "The first time I saw Mike do it, I was like What the @#$%?, but it became addictive, and pretty soon, fans did it at every show!"

Their finishing maneuver "The Falling Star Bomb" also garnered alot of attention. "It is the highest and most impactive finisher in wrestling today, but it is also the riskiest, the two times I missed it, I was barely able to continue!"

The Serial Thrillaz were the best Tag-Team in independent wrestling at that time! And their cult following was a mere testament to their hard work and dedication to being the best! "Mike is one of my best friends in and out of the ring. His strong point, as anyone will tell you, is his sense of humor, which has left me in tears on many occasions. No matter what happens in this business, I wish Mike nothing but success and happiness in all that he does!"

Visit the Serial Thrillaz website at www.go4star.com/thrillaz!

  Bad Street Boys:

Shane Helms was contacted by NWA Worldwide and asked to team with Shannon Moore, Joey Matthews, and Christian York to form a group called "The Bad Street Boys". Helms, Moore, Matthews, and York all knew each other pretty well, but only as opponents and questions arose about how they would fare as a team. "I have to admit that I was initially very skeptical about the idea, hell -- we all were, but the more I hung out and wrestled with the guys, the more I realized that we could become something bigger that the four of us previously thought."

While Helms liked teaming with Matthews and York, he admits that he had better chemistry with Shannon Moore. "Shannon and I have alot of fun when we wrestle, and our teamwork gets better each time out. If we can keep from breaking our necks with our high-flying antics, I believe that we could be very successful. And that goes for Christian and Joey too!"

WWE Tag-Team Championship (2 X w/Kane and also with Rosey)

WWE Cruiserweight Championship( 3x)(3 Personas one belt)

WWF Hardcore Championship

WWF European Championship

WCW Cruiserweight Championship

WCW Hardcore Championship

TCW Texas Tag-Team Championship (w/Lenny Lane)

NWA Wildside Tag-Team Championship (w/Shannon Moore)

SCW Heavyweight Championship

WWO Lightweight Championship

SCW Tag-Team Championship (w/Mike Maverick)

OMEGA Tag-Team Championship (2x w/Mike Maverick)

NDW Tag-Team Championship (w/Mike Maverick)

CCWA Lightweight Championship (2x)

SEWA Lightweight Championship

SWA Lightweight Championship

CCW Lightweight Championship

NAPW Lightweight Championship

GloryQuest '91 Ironman Tournament Lightweight Division Championship

"Although he officially made his wrestling debut at 16 -winning the Carolina Championship Wrestling Alliance title in his second bout-he actually got into the business three years earlier."  This happened in 1991, in Sakaphaw, NC against  "Playboy" TC Cruise.

"At the age 13, Helms hung out after an independent show in North Carolina and got a chance to play around in the ring.  He immediately began to properly running the ropes, which isn't as easy as it appears. Shortly thereafter, he began working on the ring crew for a local promotion and started attending a wrestling school on the weekends and after school. Within two weeks, Helms wasn't just executing the moves of his favorite wrestlers-he was teaching them to others."

Later on, He teamed up with Mike Maverick and founded a tag team called " Assault & Battery".  Seeing the change in ProWrestling going to the more of the entertainment side, they changed their names to " The Serial Thrillaz" to be more marketable. Their idea worked and it got them national national recognition. They also had a dance that the crowd would do and a dangerous finishing move called the "The Falling Star Bomb". I think it was that for sight on the changing of wrestling that helped get Shane to where he is today.

This all lead to the NWA contacting Shane. Shane then teamed up with Shannon, Joey Matthews, and Christian York to form the group " The Bad Street Boys." The Bad Street Boys became very well known in their area and had quite the female following. Their success and popularity with the fans led to WCW noticing them.  All four men were invited to  WCW to try out but only Shane and Shannon made it to eventually get contracts with WCW.

At WCW, Shane was teamed up with Shannon Moore and Evan Karagias to make the boys band group 3 Count. The group premiered Dec. 23rd 2000. They sang and danced their way into the women's hearts and the men hated them as they were supposed to but gained respect for their skills. The group was the  idea of Jimmy Hart as well as the Jung Dragons.  3 Count went on to have many great matches and their greatest feud was with The Jung Dragons. Their Feb. 19th, 2001 match with the Jung Dragons was nominated for match of the year in the PWI 500.   3 Count was able to show  energetic, high flying, risk taking mat skilled matches.  They made quite the impact on the cruiser weight division and were even successful at winning the WCW Hardcore belt.

Eventually,  at Superbrawl 2001, Shane won a four corners 6 man match. Winning that match led to his chance at the WCW Cruiser Weight belt. Shane had many matches showing great wrestling skills and creativity and worked his way  up until he finally captured the WCW world cruiser weight belt.  At this time he was known as Sugar Shane Helms with an impressive entrance including pyro and the Nitro girls at his side. He also created the move the Vertebreaker which became a fan favorite and has won many polls on the net as favorite finisher.

Then Turner WCW was sold and WWFE bought the company in March of 2001. Shane was one of the first wrestlers that signed a contract with WWF. He made his entrance to WWF still holding the WCW World Cruiser Weight belt but unfortunately had to drop the belt to Kidman in August of 2001. I bet WWF regretted that since Shane and Booker T were the only two WCW wrestlers to get over for quite awhile. He first appeared as  Gregory Helms and then came out as Hurricane Helms in the silver robe.  Then after a conversation with Stone Cold about Shane's tattoo  of the Green Lantern symbol and about comics and superhero's, the character Hurricane Helms as a  super hero was born.  He went on to be teamed up with Ivory, Lance Storm, and his side kick Mighty Molly. He captured the WWF European title, by beating Matt Hardy August 26th., 2001. Then he won thee WWF Hardcore belt at Wrestlemania X8 by pinning Crash and is taking WWF by storm....or I should say there is a hurricane comin through!

The storm just kept building up to be a powerful force, known as Hurricane Helms.   When WWE split, Shane ended up on the  show Smack Down!. While he was there, he had some great singles matches and some tag team matches and eventually teamed up with Shannon Moore which always leads to great fast paced high action matches.  They have wrestled together for years and it shows in the execution of their matches.

Then Kane announced he had a new surprise tag team partner. Kane entered the ring and now it was time to see who this person was. The crowd waited with anticipation while they sat in the dark. Then, you could hear the famous words "Stand Back!..." and the crowd rose to their feet's and cheered as The Hurricane made his entrance.  Shane Hurricane Helms had jumped to RAW before the closing of wrestlers being able to jump shows. On his debut match, Kane and Shane beat the Unamericans to capture the WWE Tag Team Belts Sept. 23, 2002.

On March 10th, 2003, Shane was in his first main event where he pinned The Rock for the win! The Rock and Shane have had several backstage vigerettes which were tremendously funny leading up to this match.

In 2003, Shane had a new sidekick. Rosey, became his Super Hero In Training or his S.H.I.T.   and The Hurricane has been training the ways of superhero's to Rosey and how to fight vile villains!

Then on May 1st, 2005 at the Backlash PPV, The Hurricane and Rosey competed in the Tag Turmoil and were able to win the Tag Team Belts!  Stacy also joined up with the Super Hero's and was dressed in a mask and all black before she moved to SmackDown.

Then in October of 2005, The Hurricane finally had enough of carrying Rosey and now he isn't laughing anymore. On Nov 4th, he made his entrance as Gregory Helms dressed in red. The cape and mask were gone. Then on November 7th, 2005, he made his debut on Raw against Rosey.  Gregory took the win, showing he was taking a new direction.

On Jan. 20th, 2006 at the Royal Rumble, he surprised everyone when he was announced as the final participant in an Open Invitational Match for the Cruiserweight Championship. After nailing Kid Kash with a Shining Wizard, Helms scored the pinfall to once again become Cruiserweight Champion. He then made the move over to Smack Down to defend his title.

Gregory had declared himself the Greatest Cruiser Weight of all time and has left the challenge open to anyone to prove  him wrong.  He started off defeating Scotty 3 Hotty on Feb. 17, 2006. Then he was ordered by Teddy Long to face eight men in a Sudden Death Match at the PPV No Way Out. Not surprisingly and no sweat, Gregory was able to defeat the odds and pin Funaki to win the match and retain his title once again.

Despite no wrestler being able to take him down, he suffered a broken nose and even wrestled with it against Chris Benoit. Gregory can endure anything thrown his way.

In 2007, Gregory earned the titles Longest Cruiser Weight Champion of all time. Also, at the present, he hold the Longest SmackDown title reign ever!  Both lasted 385 days. After achieving these feats, Gregory would suffer a broken next in two places and would to have to be out of action for a year.

In May of 2007, Gregory Shane Helms broke his neck in two places. He spent about a year and a half recuperating after surgery.

In September of 2008, Gregory made his return as Hurricane Helms. He was featured in pops up that came up during the show. He showed his quick wit pertaining to who was in the ring at the time. His first three matches all ended in victory.

More Information

Including excerpt from the WCW article

by  Kevin Eck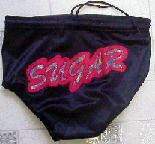 Name: Gregory Shane Helms

Nickname(s): Hurricane Helms

Past Nickname(s): Hurricane,"Sugar","The Suicide Bomb," "The Show," "The Serial Thriller," "IBM: Insane Bump Machine" "Kid Vicious," "Gauge," and "The Nice Package"

Birthday: July 12th

Wt: 215 lbs.

Ht.: 6'

Hair-Brown

Eyes-Brown

From: Raleigh, North Carolina

Trained by: Self trained. Debut at age 16.

Accomplishments: Longest reigning cruiser weight champion in history. Longest reigning SmackDown championship  ever!

Other:  Stunt double in the Movie Ready To Rumble for David Arquette, Was in the video for Fozzy with Chris Jericho.

Fav. Maneuvers(s): "Shining Wizard","The VerteBreaker" and "Nightmare on Helms Street"

Fav. Wrestler(s): Randy Savage, Shawn Michaels, Ric Flair,

Jushin Liger, Ricky Steamboat, The Great Muta

Hobbies: Wrestling, Reading, Movies, Comics, Women :)

Fav. Movie(s): Spider-Man, Lord of the Rings, Tombstone,

Matrix, Green Mile, Unforgiven, Pulp Fiction, and Powder.

Fav. Television:Television Smackdown of course, RAW, Dexter, House, Robot Chicken, 24 and American Idol

Fav. Musical Performers: Eminem, Linkin Park, ICP,

EverLast, & Rob Zombie, Hip-Hop 

Fav. Author(s): I like a fiend. Timothy Zahn, Geoff Johns, Brian K. Vaughn, Brian Michael Bendis, Warren Ellis, Garth Ennis, Dean Koontz, Charlaine Harris, Kim Harrison, and Dan Brown are among my favs.

Heroes: All those who paved the way!